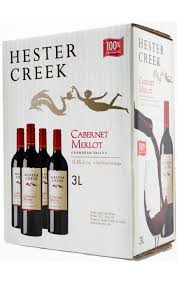 Our approachable blend of Merlot, Cabernet Sauvignon and Cabernet Franc has enticing aromas of black currant, dark cherry, and light toast. The soft and pleasing palate has nicely rounded tannins, with bright plum, vanilla, and cedar notes. 13.9%

A fantastic wine for weeknight dinners or parties, pair with good friends and a NY striploin hot off the bbq.
A great choice for mulled wine! The best recipe we know involves equal parts apple cider & red wine, heated with a bit of honey, cinnamon sticks, and an orange (zest & juice)- simmered for at least ten minutes.