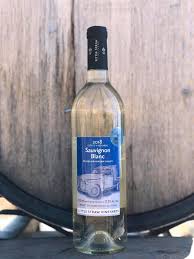 With a nose of green grass and citrus, this lip-smacking Sauvignon Blanc tantalizes the palate with subtle tropical notes and fresh lemon zestiness that linger on a long finish. 12.2% 
Pair with white-fleshed fish, shellfish, piquant cheeses or crisp vegetarian cuisine.
Little Straw Winery is a family owned operation in West Kelowna, whose grape growing history began with vines planted in 1969; the winery started in 1996 as Slamka Cellars, which translates from Croatian to Little Straw (name change in 2003).