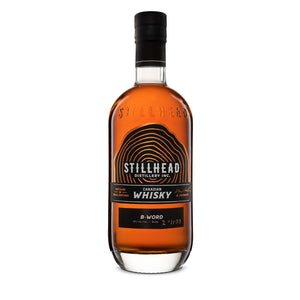 We can't call this Canadian whisky Bourbon, so we called it the B-Word! This bourb*n-style whisky has a mash-bill of 63% corn, 27% malt and 10% rye. It was aged for 3 years in new oak barrels and then blended together to produce a beautiful, bold batch of 1100 bottles.
Nose: sweet clover and brown sugar
Palate: ginger cookies, toasted marshmallow and vanilla cream
Finish: pepper, cinnamon.
Crushability: 10/10
We swear you'll love it!